Apple has made so many improvements to the Maps app in iOS 15 that it's almost an entirely different experience. There are better driving directions, improved transit directions, and more immersive AR-based walking directions.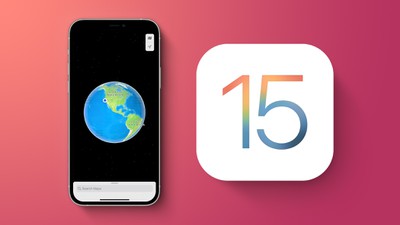 The Maps design has once again been updated, and you can see everything at an incredible level of detail that wasn't available before, especially in cities and in places where there was no detail before. This guide walks through all of the changes that have been introduced in the Maps app in ‌iOS 15‌.
Updated Driving Maps
When using Maps for driving directions, more detailed road information is available. Maps will make turn lanes, crosswalks, and bike lanes clear so you know where you're supposed to be.
If there's a complex interchange that needs to be navigated, Maps will shift over into a street-level perspective to cut down on the confusion. All of this is included on the dedicated driving map, which also highlights current traffic incidents…