A leaked Tesla FCC document shared by The Verge suggests that Tesla's next cars will support Ultra Wideband, a technology that's built into the latest iPhones and in vehicles, allows for greater accuracy when unlocking a car with a smartphone.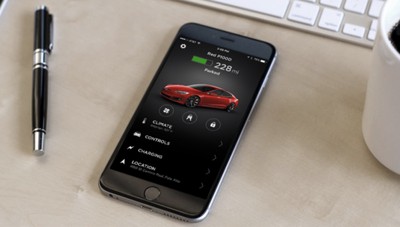 Tesla in September submitted documentation on new key fobs, a controller, and endpoints that would be installed inside the frame and cabin of a vehicle, some of which support Ultra Wideband communication. Tesla is using a standards-based implementation of Ultra Wideband, so it should be compatible with the iPhone 11 and iPhone 12 models that support the technology if it ultimately ends up in Tesla vehicles.
Apple's ‌iPhone 11‌ and ‌iPhone 12‌ devices are equipped with a U1 chip that supports Ultra Wideband technology for improved spatial awareness and indoor location detection. Apple has likened Ultra Wideband to "GPS at the scale of the living room," and it is designed for accurate close proximity tracking.
Right now, Apple is…